G2 Awarded Offer18 with 6 Awards
22-Dec-2020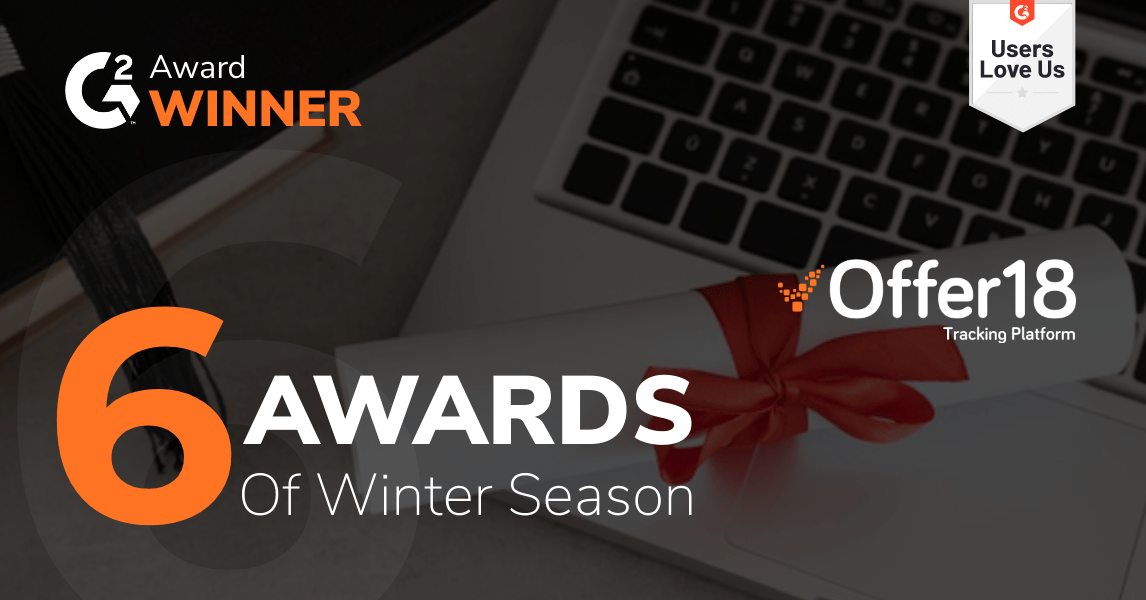 Ease of Use
Quality of Support
Ease of Setup
G2 is the world's largest tech marketplace where businesses can discover, review, and manage the technology they need to reach their potential. G2 plays a huge role by providing unique, authentic peer advice in real-time. G2 gives buyers better guidance than traditional analyst firms, which can take up to 2 years to update and publish technology research. That timeline can't keep up with the pace of technology.
---
High Performer
Easiest Admin Access
Best Value for Money
Ease of Use
Best Customer support
Faster Implementation
Offer18 succeeded in winning 6 top G2 winter awards of different categories in their recently published report. In their report, the users found Offer18 topmost in implementing and setting up their account. Also, most of the users give the highest rating in getting maximum ROI by using Offer18 and admit most of the features are useful. Offer18 team keeps adding new features that's why many organizations award Offer18 with their prestigious awards recently along with G2's High-Performance Award.
Recent Updates